Sustainable SEO (Search Engine Optimization) Services by Danconia Media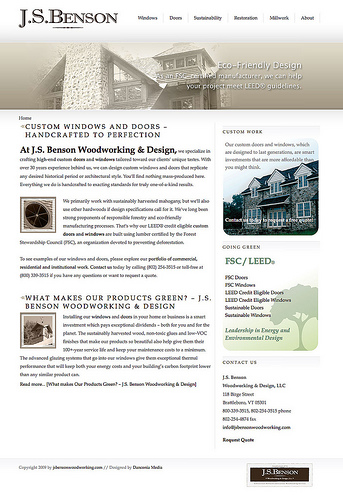 If you're promoting your green organization,
simply having a website is not enough. No matter how well designed it may be, a website provides little value if people who don't already know about your organization cannot find you online. If you're not showing up on Google, Bing and Yahoo!, you might as well not exist. If you want to show up prominently, and stay there, the only way to do it is using honest techniques that increase the odds of search engine users finding the content they're seeking. 
We at Danconia Media take responsible environmental stewardship seriously. That's why we strive to work with like-minded companies who are bettering the planet by offering sustainable products and services. Our SEO experts can provide keyword research, content writing, link building and baiting services and ensure your site is structured in a way that makes them more likely to rank highly. If you're just looking for advice, we can work with your organization as consultants so you can do the work in-house.
Now is the time to be found online. Call Danconia Media today!
For a free sustainable SEO quote, contact Danconia Media today by calling (603) 529-8175. We also provide marketing, web design and social media marketing services specifically geared toward sustainable companies.