Joomla! and WordPress are two of the world's most popular content management platforms. When businesses and organizations redesign their websites, they often have trouble deciding between the two systems, both of which have millions of users. Since they're both open-source and free, cost is not the deciding factor. If you're building a traditional website with a blog or social networking component, you may want to use Joomla! and WordPress together.
About Joomla!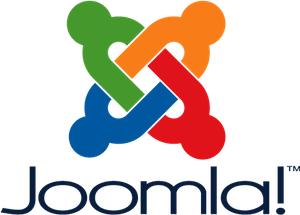 An offshoot of Mambo, Joomla! was launched in August 2005 and has become the world's most popular open-source content management system (CMS). Once it's set up, the CMS is easy for people with minimal web editing experience to use; novices can also catch on with some training. Since thousands of quality add-ons are available for Joomla!, it's perfect for a myriad of applications, from simple informational sites to online stores with extensive product catalogs.
About WordPress

Released in 2003, WordPress is intended to be blogging software, but its massive development community has helped it become much more than that. Though it can be used effectively as a CMS, its limitations become more apparent with larger sites. There are ecommerce plugins available for it, but they are best suited for small online stores rather than large ones with sizable databases.
Using Joomla! and WordPress Together
To use both, you must install Joomla! on your root domain and WordPress on a subdomain or directory. This way, you can use the Joomla! CMS to power your main site and WordPress for your blog or social networking section (BuddyPress is a great option for this). They should both have matching branding while still standing somewhat apart from each other.
There will be those who say that WordPress can be used adequately to build out larger sites, but Joomla! is a much better solution for this out-the-box. Likewise, Joomla! can be used for blogging, but WordPress is a better option.
What do you think? Can Joomla! and WordPress be effectively used together? Or does sticking with just one platform make more sense?
TrackBack URI for this entry
Comments
(2)
Subscribe to this comment's feed
Write comment